I'm making my lists. And checking them twice. As of today the teacher gifts are checked!
I made the first of these little jackets almost four years ago, for The Peanut's very first teachers. I needed one to hang off my own Momma-bag at the time. The sanitizer bottles in the stores that are made to hook on a bag were too small for my needs, but the slightly bigger, portable bottles were always getting lost in the bottom of my bag. Once I worked up the pattern I started making them in batches to give as gifts. And I haven't stopped.
Which would you choose for your bag?
I knew all along that I was going to give the team of teachers that work with The Peanut
Hand Sanitizer Jackets
. You can guess my delight when the Room Parent for her class sent around this Sign-Up Genius for items on the teacher's wish list. I made the five jackets and packaged them together with two giant bottles of hand sanitizer. Done and Done.
This is a quick project that uses scraps from your stash. You can easily whip up half a dozen in one afternoon. So there's still time! Don't forget your child's Sunday school teacher, dance instructor, and soccer coach, too.
Get the tutorial for the Hand Sanitizer Jacket here
.
The Peanut went through and decided which jacket was for which teacher. And then she never wavered as we labelled them. She clearly thought about it. Adorable. It feels great to not only give a gift to this amazing team, but to know I'm giving them something they need and asked for. Plus! I was able to personalize it with a little something sewn. But what I would really love (for the next time) is a cute little saying to go with it. Teacher appreciation week will be coming up in the spring and I'd love to make a free printable gift tag for anyone to download and use; one that would work when giving the Hand Sanitizer Jacket as a gift to a teacher. Anyone have an idea?


Ren Murphy writes for The Inspired Wren.
POPULAR SEWING TUTORIALS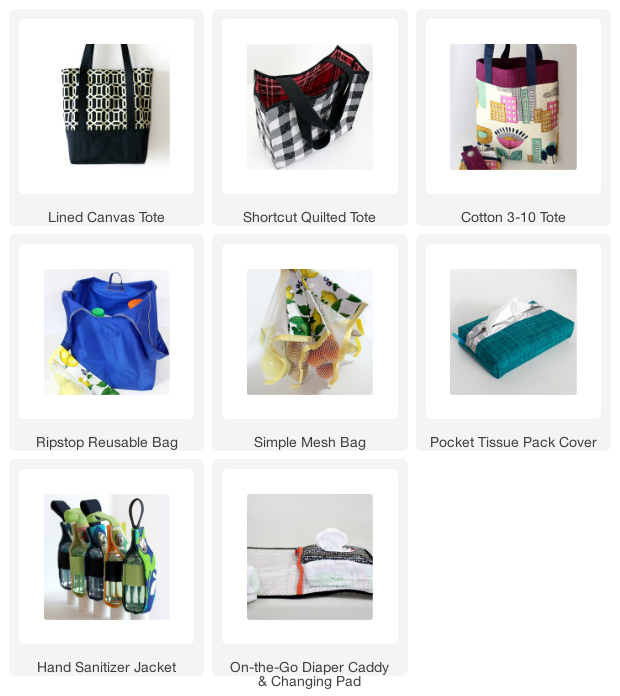 ___________________________________________________
You should really see all that goes into each project!
From my marathon sewing sessions, to all that I do when I should be sewing, catch daily updates on
Instagram
(and
Flickr
) of works-in-progress. Get that behind the scenes view you're looking for, and sneak peeks of First Tuesday Tutorials, too.
___________________________________________________
The Inspired Wren is a participant in the Amazon Services LLC Associates Program, an affiliate advertising program designed to provide a means for sites to earn advertising fees by advertising and linking to amazon.com.