I saw the fabric first, before I had a project for it. Unlike many sewists, I am not a fabric hoarder. But I needed this buffalo check and plaid. So I came up with a reason to buy it on the spot. Go get some for yourself and you, too, can make a Shortcut Quilted Tote in one afternoon!
The Shortcut Quilted Tote is full of shortcuts to speed sewing, to add structure and style, and to impress anyone who asks, "where'd you get that bag?" The first two shortcuts in this project take place at the fabric store. First, this seemingly lined tote is created with Double-Faced Quilt Fabric. It'll look like you've taken the time to choose two coordinating fabrics and to quilt them together yourself – no one needs to know you found the fabric that way.
The second shortcut? A nicer handle elevates the final tote; it looks less "sewing class project" and more "boutique find." Take the time to find a good trim for the handle; here, I've used a one and a half inch wide Yarn Belting Trim. Browse the trim aisle for any braid or webbing that feels good in your hand and that coordinates with your fabric's color-way and pattern. Don't forget to check out the leather, too.
The final shortcuts are found in the construction of the tote. The tote is sewn from one (1!) cut of fabric and sewn to look like you've pieced together eight panels. The top fold and corner top-stitching details are not just visually interesting, they are shortcuts that also add boxy structure to the bag without the addition of interfacing or boning.
Ready to sew one for yourself? If you'd like full written directions, you can
download the 4-page Detailed Tutorial here
for only $1.99! Otherwise, follow along with the pictures below to sew a Shortcut Quilted Tote.
That's it. The Shortcut Quilted Tote can be completed in one afternoon. Sew this expensive looking tote in the time it would take you to find one in a boutique. Of course, it would also make a great gift. There are so many double faced quilted fabrics to choose from right now – from florals to plaids, from solids to delicate prints – each tote you make will have its own personality. Pair your new Shortcut Quilted Tote with a
Pocket Tissue Pack Cover
and a
Hand Sanitizer Jacket
for a perfectly coordinated set.
I couldn't stop myself shopping for this fabulous fabric. Here are my four favorite options for this tote. That black & white floral is seriously calling to me!
Note that if you click through and purchase any of the links here for your own project, I'll earn a tiny profit of the sales to support the continued operation of this site.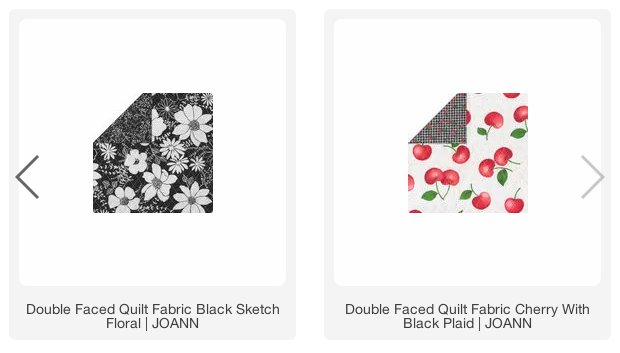 If you use any tutorial from
The Inspired Wren,
I'd love to see and hear about your results. Be sure to use
#TIWshortcutquiltedtote
and
#theinspiredwren
, and tag
@theinspiredwren
on Instagram and Facebook.
PS
--
Thanks for reading to the end. If you're looking for other bags to tote around try the classic Lined Canvas Tote, the all-cotton, self-lined 3-10 Tote, or any of these great bag tutorials! ~Ren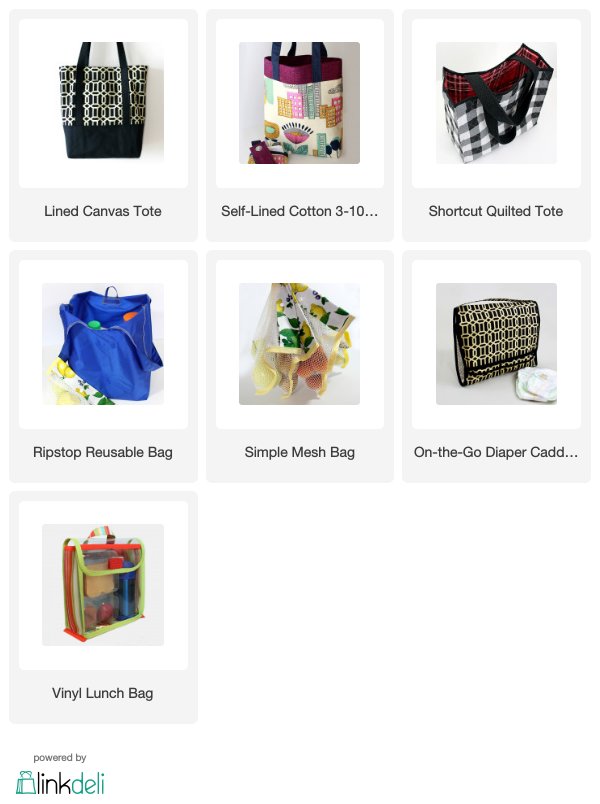 Ren Murphy writes for The Inspired Wren.
___________________________________________________
You should really see all that goes into each project!
From my marathon sewing sessions, to all that I do when I #shouldhavebeensewing catch daily updates on
Instagram
(and
Flickr
) of works-in-progress. Get that behind the scenes view you're looking for, and sneak peeks of upcoming tutorials, too.
___________________________________________________
The Inspired Wren is a participant in the Amazon Services LLC Associates Program, an affiliate advertising program designed to provide a means for sites to earn advertising fees by advertising and linking to amazon.com.